Accessibility
Kennebunk Counseling, LLC, dba Balanced Card Sorts is committed to making our website and digital solutions accessible and usable for all users. Each of our digital card sort solutions are keyboard operable and support screen readers, and we are continuously improving their accessibility features. 
If you or someone you know are having difficulty viewing or navigating the content on this website; notice any content, feature, or functionality that you believe is not fully accessible to people with disabilities; or if you would like to report any specific accessibility errors or problems, please contact us at info@balancedcardsorts.com or call (207) 494-4040. We will make reasonable efforts to address any potential issues or errors, if determined necessary.
When your students are feeling stressed and overwhelmed, it's hard for them to name what they need in order to feel healthy and balanced, which makes it harder for you to address their concerns. 
The Student Wellness Card Sort is an engaging activity that helps students identify and talk about what they need to take care of themselves. And our Data Insights Reports will tell you what they're saying. Not only will your students get clear on their individual wellness goals, but you'll know which programs you need to focus on in order to serve them best.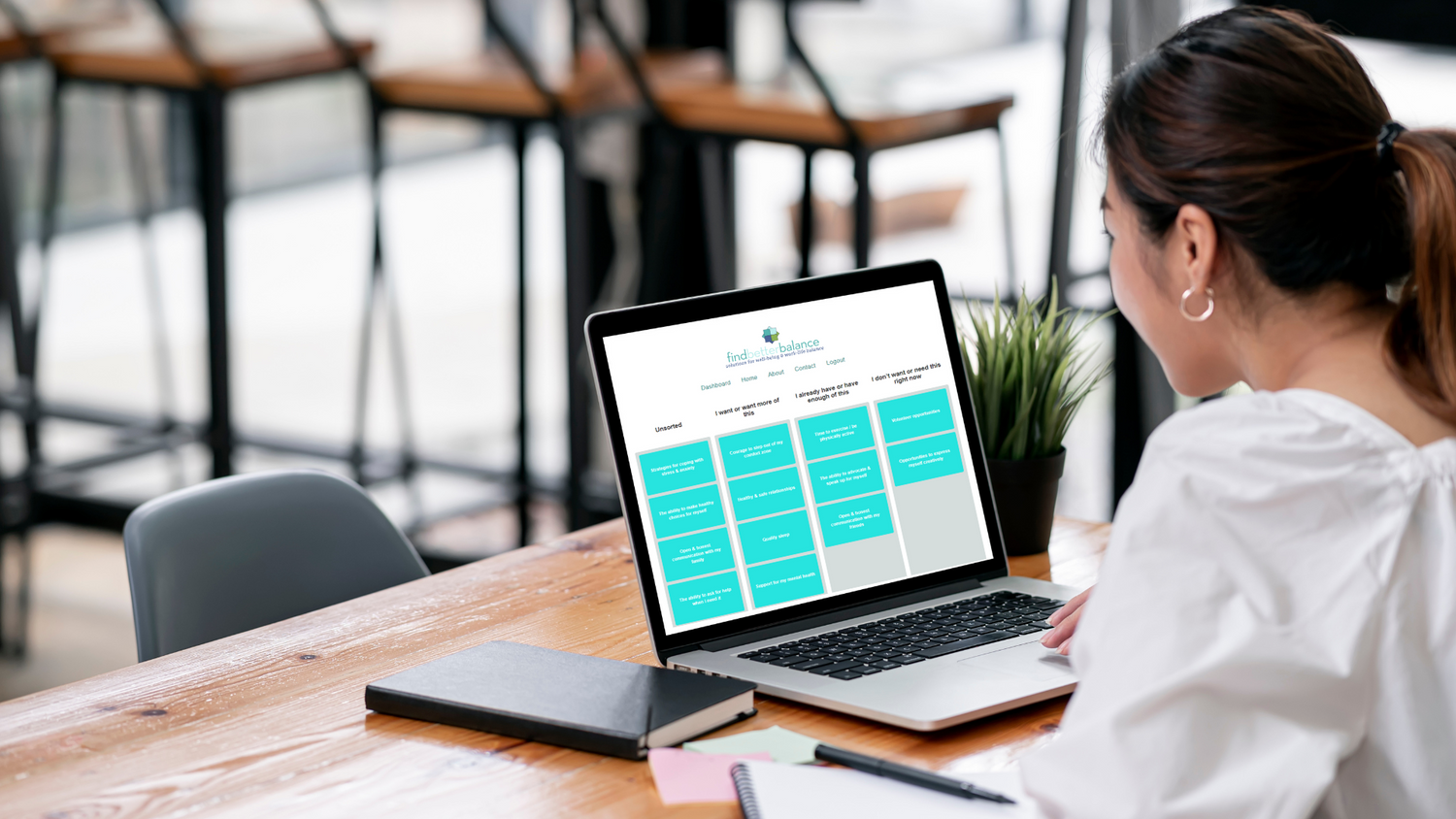 Student Wellness Card Sort
A simple tool to help your students clarify their mental health and wellness priorities, have conversations with the people at school who can help, and connect with the resources they need.
Learn more
Actionable data analytics to address student well-being at the population-level
It can be daunting to know where you should be directing your efforts and resources to best support your students' needs. Our Data Insights Package offers you timely, actionable, aggregate statistics to help you align your programming with the top priorities reported by your students. 
Book a demo to learn more