For Individuals
Our simple and engaging Balanced Card Sorts products can be done on on your own, with a friend or family member, a teacher or mentor, or with the help of a career counselor or coach, and are meant to help bring you clarity around what you want and need, specifically, to build more happiness, health, and purpose in your work and life. 
Learn more below and click on links to purchase:
The Work-Life Balance Assessment
Available as a digital drag-and-drop card sort tool or a hands-on, hard-copy card deck, the Work-Life Balance Assessment is a meaningful activity to use on your own or give to a friend, loved one, coworker, employee.  
Perfect for individuals who want to find clarify about what they want and need for a happier, healthier, more balance life, this card deck will walk users through categorizing and ranking and series of career and personal priorities.
 Once cards are sort, the user will complete several follow-up and goal-setting questions to help them find meaning, direction, and balance when it comes to their personal and professional life. A thoughtful resource and gift for helping people avoid burnout and discover their happiest, healthiest, most authentic self.  
 The Student Career Values Card Sort
The Student Career Values Card Sort offers youth ages 12-25 the opportunity to identify their career and work-life balance values, and gets them in the habit of making career choices based on those values as they explore and build their career. 
This simple, hands on activity, available digitally and as a hard-copy card deck is designed to help students think about building a career that fits with who they are and what they want their work-life balance to look like moving forward. It considers career values from a holistic perspective, and incorporates values that speak not just to their career and occupational health, but to their wellbeing as a whole. 
The Student Wellness Card Sort
The Student Wellness Card Sort is a simple tool, available digitally and  as a hard-copy card deck, that helps youth ages 12-25 prioritize their needs and goals when it comes to their health, balance, and wellness. 
This tool helps turn the often intangible into something tangible, by providing students with concrete language and structured prompts that help them find clarity, identify their health and well-being priorities, and ask for the supports they need. 
Developed using a holistic, wellness-based framework, this card sort activity helps students identify what they need more of to help reduce stress and improve their overall wellbeing. 
When your students are feeling stressed and overwhelmed, it's hard for them to name what they need in order to feel healthy and balanced, which makes it harder for you to address their concerns. 
The Student Wellness Card Sort is an engaging activity that helps students identify and talk about what they need to take care of themselves. And our Data Insights Reports will tell you what they're saying. Not only will your students get clear on their individual wellness goals, but you'll know which programs you need to focus on in order to serve them best.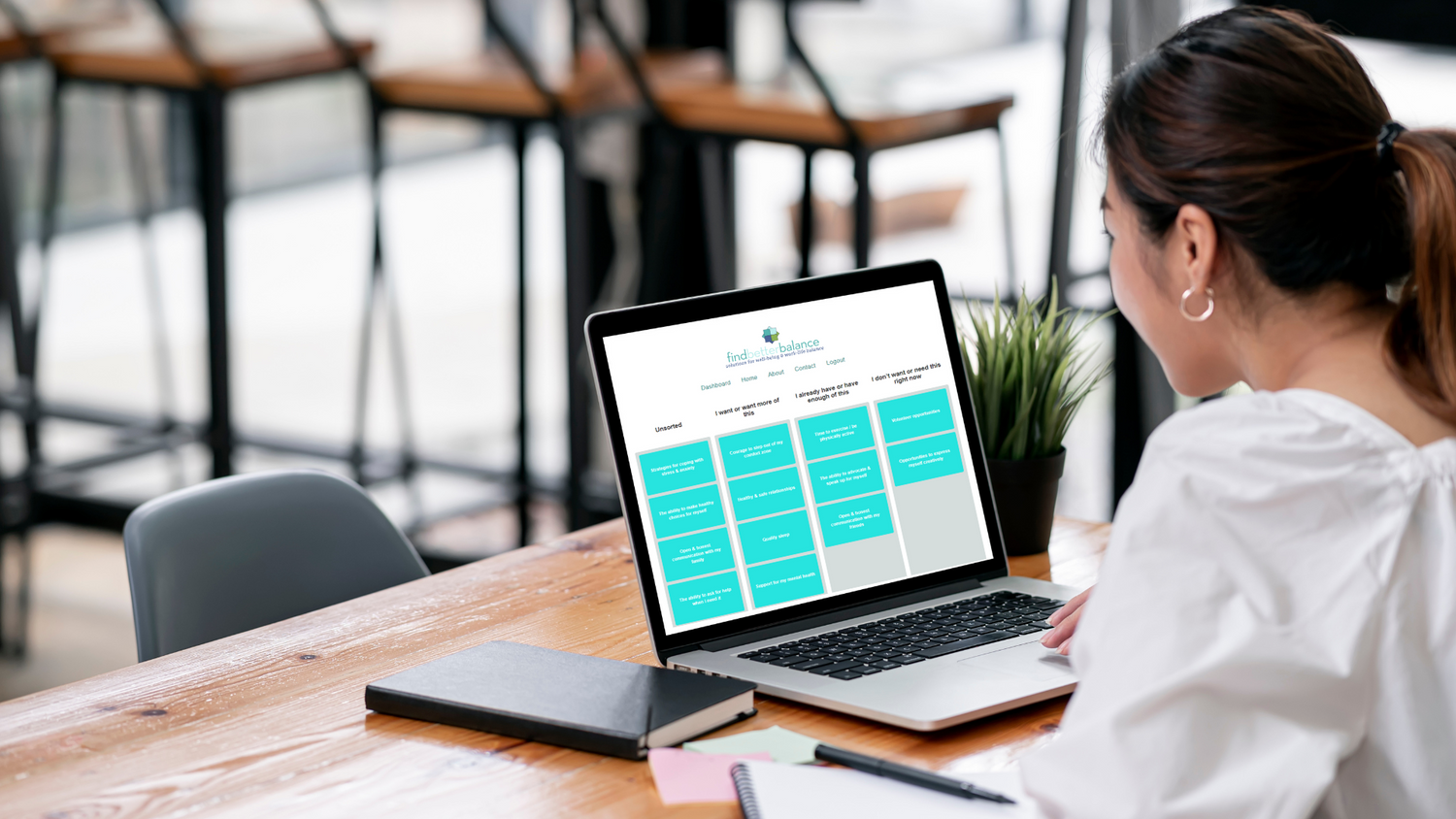 Student Wellness Card Sort
A simple tool to help your students clarify their mental health and wellness priorities, have conversations with the people at school who can help, and connect with the resources they need.
Learn more
Actionable data analytics to address student well-being at the population-level
It can be daunting to know where you should be directing your efforts and resources to best support your students' needs. Our Data Insights Package offers you timely, actionable, aggregate statistics to help you align your programming with the top priorities reported by your students. 
Book a demo to learn more